¡@
Item No.:CH120608, CH120608-2,CH120608-3
Heavy Duty Aluminum Tube Sausage Caulking gun
Description:
* CH120608, size: 9¡¨ (300mmL)
* CH120608-2, size: 10-1/2¡¨(400mmL)
* CH120608-3, size: 14-1/2¡¨(600mm)
* This caulking gun can be rotated 360 degrees.
* Slotted front for easy loading
* Ladder size hang hook
* 8mm(Dia.) medium carbon steel w/ harden of rod.
* 9.0mm(T) powerful gripping plate for greater durability.
* 12:1 thrust ratio aluminum trigger w/power coating.
* Heavy duty aluminum handle w/power coating.
* Thumb pressure plug-release: 7.2mm
* With plastic needle & push plate
* Aluminum alloy tube w/anodized finish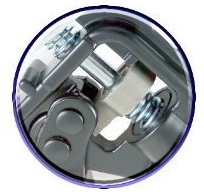 ¡@